NDT Certificate Courses
for Treatment of Adults
NDTA™ Certificate Course in the Contemporary Practice of NDT for the
MANAGEMENT OF ADULTS WITH STROKE AND BRAIN INJURY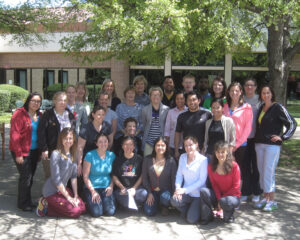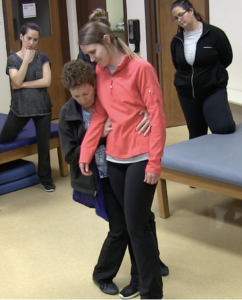 Melbourne, Florida

Apply online for this course.

Register for this course
at ndta.org

For additional
information contact:


[email protected]

February 5 - 18, 2023

This course will be offered in an
intensive two-week format involving
week days and weekend days.
Course hours are 8:00 AM
to 5:30 PM every day, except for
Sunday, mid course.

INSTRUCTORS FOR THIS COURSE :

Monica Diamond PT, MS, NCS, C/NDT
NDTA Coordinator Instructor

Kris Gellert, OTR/L, C/NDT
NDTA Occupational Therapy Instructor
NDTA Coordinator Instructor Candidate

J. Lyndelle Owens, M.C.D., CCC/SLP, C/NDT
NDTA Speech Instructor

Thomas Diamond, PT, MS, C/NDT
NDTA Physical Therapy Instructor

Tracy Scholfield, OTR, C/NDT
NDTA Occupational Therapy
Instructor Candidate

Littleton, Colorado

Apply online for this course.

Register for this course
at ndta.org

For additional
information contact:


[email protected]

October 29 - November 11, 2023

This course will be offered in an
intensive two-week format involving
week days and weekend days.
Course hours are 8:00 AM
to 5:30 PM every day, except for
Sunday, mid course.

INSTRUCTORS FOR THIS COURSE :

Monica Diamond PT, MS, NCS, C/NDT
NDTA Coordinator Instructor

Kris Gellert, OTR/L, C/NDT
NDTA Occupational Therapy Instructor
NDTA Coordinator Instructor Candidate

J. Lyndelle Owens, M.C.D., CCC/SLP, C/NDT
NDTA Speech Instructor

Thomas Diamond, PT, MS, C/NDT
NDTA Physical Therapy Instructor

Tracy Scholfield, OTR, C/NDT
NDTA Occupational Therapy
Instructor Candidate
Monica Diamond, PT, MS, NCS, C/NDT is one of the primary instructors for these courses:
     Certified NDTA basic and advanced course Coordinator Instructor
     Skilled NDTA Instructor with 30+ years experience teaching
     APTA certified Neurologic Clinical Specialist
     Currently teaching and treating patients in the clinic
Other qualified NDTA Instructors provide instruction in their disciplines during this multidisciplinary course
Interested applicants must fill out and submit an application form in order to be considered for acceptance into the course.
you must be recognized in your home state or country as a certified, licensed, or registered occupational, speech, or physical therapist.  (Applicants must include a copy of professional license or registry with their application.)
you must have at least one years' experience since registration or licensure.  This must generally include experience with adult patients with neuromotor diagnoses.
you must have a current caseload of adult patients with stroke and/or brain injury and plan to continue treating adults with neuromotor diagnoses. 
you must be able to provide proof of malpractice insurance which covers you during your participation in the course.
Qualified applicants will be accepted into the course in the order in which completed applications are received until the course is full.
Feedback from Certificate Course Participants
I wish I had your hands. You really explain practical patient situations well – especially discussing common therapy mistakes or incorrect assumptions. Excellent demonstrations.
Your patience is appreciated.
I enjoy how you challenge us to think outside the box! It facilitates clinical problem solving.
It's very beneficial to watch you work because it's nice to see the flow of a treatment session.
I liked your encouraging us to think – what do you see – feel? Pushed us but in a non-threatening way.
Excellent patient demo's
Your observation and teaching of posture and movement is amazing!

Very enthusiastic and knowledgeable.

Re: Certificate course teaching team: Keep up the great work. Your knowledge and respect for each other makes one solid team! Thank you all!
Your input was professional, really respectful to all. I think your feedback was really helpful because you were very honest and provided us with new options rather than criticizing. Excellent instructor and course. Thank you!
Very informative and approachable.
Thank you for organizing and helping lead this course. Appreciated depth of feedback on assignments.
Outstanding, demo's were a great learning experience.
Monica was fantastic, hopefully she will continue to be a mentor for me & neuro professional long term goals.
Love the fact that feedback is constructive. Great instructor in terms of adjusting course schedule/tasks based on students' responses and energy levels.